Would you like to have a button at each library file that quickly takes you to the document's version history? Or somewhere else? I have recently published a kalmstrom.com Tips article on
how to create a workflow that adds a version history button to each new file in a SharePoint document library
. Similar buttons can of course be used for other things than the version history.
Check changes and restore earlier versions
The SharePoint version history is a useful feature that I always recommend customers to keep enabled. It is on by default in document libraries, but in other SharePoint lists you have to enable it.
In the version history, you can see who changed each document or list item and when the changes were made, and if necessary, you can also restore earlier versions of items and files. To see the version history in a SharePoint document library, you must select a file, click on the ellipsis and go to 'Version History'.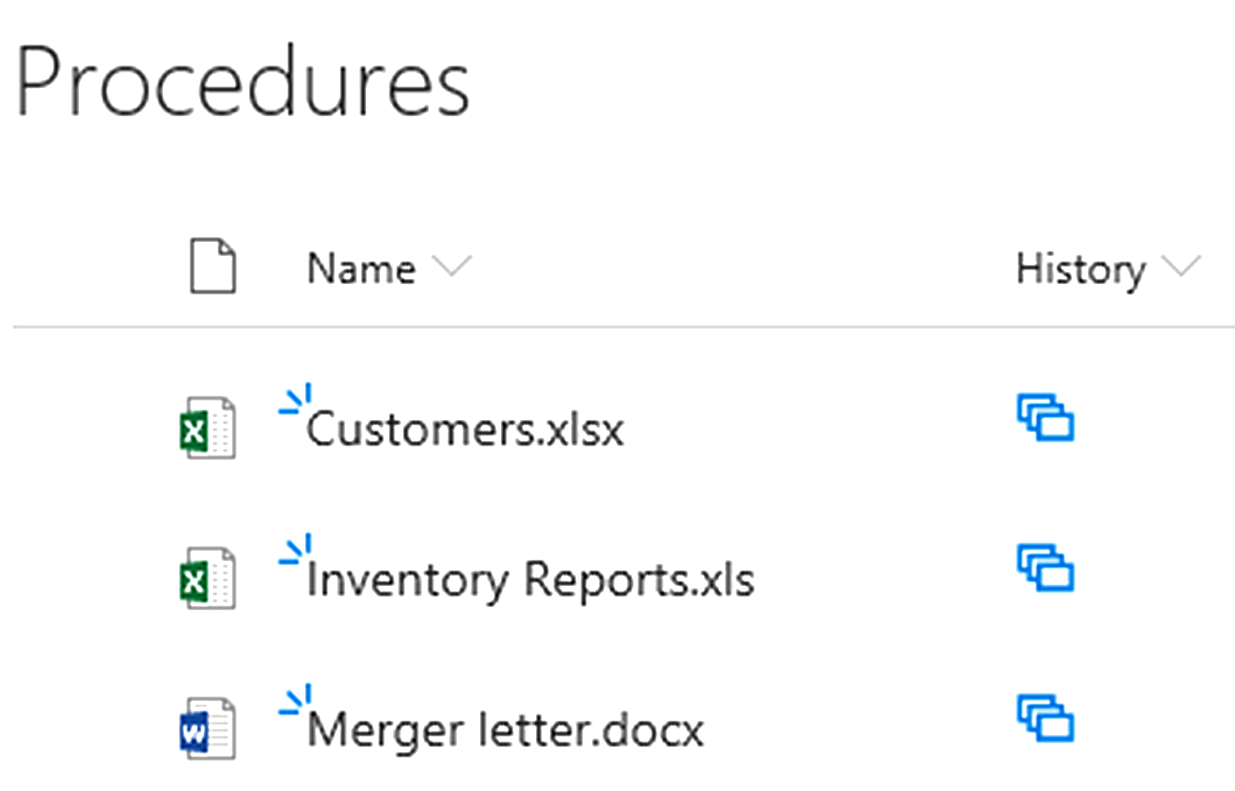 Version history button
If you often use the version history, it would of course be easier to just click on a button to reach it. The workflow I suggest runs when a new file is added to the document library, and it adds a small image that is linked to the new file's version history in a separate column in the library.
Create rich text column in SharePoint Designer
We need to use HTML code for the version history button, and therefore it must be placed in a column with enhanced rich text. SharePoint lets us use enhanced rich text in multiple lines of text columns, but if you create the new column in SharePoint, you can only get the rich text in lists, not in libraries.
To have a multiple lines of text column with enhanced rich text in a document library, you must create the column in SharePoint Designer. Therefore, I show how to create such a column in my demo below before I start with the actual workflow.
SharePoint Workflows from Scratch
The Tips article and the demo is created for my new book,
SharePoint Workflows from Scratch
, that I hope to release on Amazon at the end of this month.
My recently published
book on Microsoft Flow
goes well, but a SharePoint power user needs knowledge about both flows and workflows. That way, you can select the best option for all SharePoint automation. (Should you want to create a version history button in Flow, refer to my demo about a
tasks list progress bar
, that uses a similar technique.)
Peter Kalmström
CEO and Systems Designer
kalmstrom.com Business Solutions