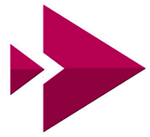 Last year, Microsoft released a new corporate video-sharing service, Microsoft Stream, that will eventually replace Office 365 Video. Therefore, my book
Office 365 from Scratch
had to be updated with a new chapter, and the kalmstrom.com Tips section needed a new article.
As you might have seen earlier, the
new edition of Office 365 from Scratch
has been on the market for a while, and a
new article
and demo have also been created.

Office 365 E3 edition
Microsoft Stream is intended for video sharing within an organization, and it can be used both stand-alone and integrated in Office 365. There are different Plans with more or less features, but in the demo below I am using the Stream edition that is included in the Enterprise E3 Office 365 subscriptions.
Transition from Video
Office 365 Video was launched as late as 2015, so it is also a fairly new product. Despite this, Microsoft decided to create another video service.
Microsoft has promised a smooth transition
from Video to Stream, but the deprecation of Video will of course still create problems for users and administrators.
Even if Microsoft can transfer all content from Office 365 Video into Stream and make sure that existing Video embed codes and links will redirect to the Stream content, people have to re-learn after so recently having gotten used to Video. The process will be easier if users see that Stream is better than Video, and in my opinion the switch is worth the trouble. Stream has several benefits.
Office 365 Groups
Stream is much more than just a password-protected version of YouTube. In the demo below I just show the basics, but in
Office 365 from Scratch
I describe how Stream is connected to Office 365 Groups. This means that Stream has two ways to categorize videos: channels to organize them by content and groups to limit access to certain videos.
Auto-generated transcripts
Stream can generate a transcript when the video sound is in English or Spanish. I am sure Stream transcripts will support more languages in the future, because even if you should edit the transcript to make it perfect this is a very useful feature.
The Stream search feature uses the transcripts, so editing them is important also to optimize the search. It is easy to edit the transcripts, as they are shown beside the videos and you can follow the audio and text closely.
Share videos
Stream makes it easy to share videos and channels within Office 365, and the permissions are kept in the sharing. You can for example:
Embed a video in a SharePoint Online wiki page.
Use the Stream web part to insert a video or channel in a modern SharePoint page.
Add a tab with a Stream video or channel in a Teams channel.
Paste a Stream video link into a Yammer conversation.
Paste a Stream video link into a OneNote page.
Embed a Stream video in a Sway.
You can find much more information about Stream and other Office 365 services in my book. Office 365 is being enhanced continuously, and new features are added each month. With Stream, Microsoft has given us a powerful tool for internal video sharing – I just wish that it had been published instead of Video from the beginning!
Peter Kalmstrom
CEO and Systems Designer
kalmstrom.com Business Solutions