My book
Office 365 from Scratch
is now published in a second version. During the year this paperback and e-book has been for sale on Amazon, Microsoft has made many important changes to their online platform. An update was necessary, and in the process I have also added 60 pages with more detailed information.
Purpose
Office 365 has become a huge topic, and everything cannot be covered even in an expanded version of my book. For one of the included parts, SharePoint, I have published a book of its own,
SharePoint Online from Scratch
, and I could do the same with Power BI, PowerApps and several other services that come with an Office 365 subscription. Maybe I will!
My aim with
Office 365 from Scratch
is instead to help decision makers and administrators to learn what possibilities the platform gives, to introduce the different parts of Office 365 and specify the right words for the features in apps and services.

With such basic knowledge, you will know what things are called and which features are interesting to your organization, so that you can continue your exploration online if needed.
Another goal with
Office 365 from Scratch
is to describe how different Office 365 apps and services build on or enhance each other. SharePoint is for example used in Office 365 Groups, which in turn is heavily used in Planner, Teams and Stream.
Online complements
In some cases the book gives links to Microsoft information, but most frequent in the book are the links to my own
articles with video demonstrations on kalmstrom.com
. I hope these articles will enhance the information in the book.
The articles have been updated as much as my time has allowed it, but I have made the book a priority. All text and all screenshots in
Office 365 from Scratch
are valid for the latest version of Office 365, and sometimes I also mention Microsoft's future plans for the apps I describe.

When I first published
Office 365 from Scratch
, Teams was just in preview and Video and Sway was very recently launched. Now, one year later, Microsoft has improved Teams and Sway considerably – and decided to withdraw Video!

A new service, Stream, will replace Video, so the Video chapter in my book has of course been replaced with a chapter about Stream. The
Teams
and
Sway
articles and demos on kalmstrom.com have been updated, and there is a short Stream article. I will create a Stream demo as soon as possible.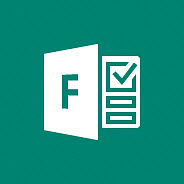 Microsoft Forms
is another new service, which did not exist at all when I wrote the first edition of
Office 365 from Scratch
. Now Forms has its own chapter in the book, where I describe how you easily can create and distribute surveys and quizzes and study the results of them.
Thanks to my colleagues
With all work, designing
custom solutions
as well as updated features in the
kalmstrom.com standard products
, I would not have had time to update
Office 365 from Scratch
by myself. My mother Kate has made considerable contributions, and Rituka and Dipti have proof-read everything and given important comments on both language and content.

These three did also assist me in the recent update of
SharePoint Online from Scratch
, so even if I am the author and responsible for all content, my books have been written as a team work. Now we will take on new challenges!
By Peter Kalmström
CEO and Systems Designer
kalmstrom.com Business Solutions